PRODUCTION
At our company:We handle all the processing at our own factory.
The tanning technology that has been cultivated over the years and all staff have been expertly trained in our production process.
Our animal skins are specially hand selected to ensure the products longevity and quality of the leather. It is our mission to source only the best natural materials.
The video of NAGANO Factory
"Mouton is a gift from nature"
From ancient times to now, humans have used animals and plants for food and clothing. This is a gift from nature and it is important to maintain our rich earth for future generations.
Environmental Protection
The NAGANO factory is located in the Eastern part of Nagano Prefecture and is a place rich in nature.
This land flourished by Seri cultural industry for a long time, rich in rice, vegetables and fruit.
Local brand sake made from local grown rice brought up in cool mountain water is a specialty.
We believe that preservation and protection of our environment is an important role that our company plays in our local community.
Water Treatment Facility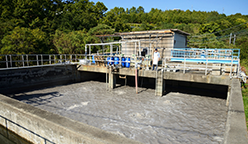 Our company has a treatment facility based at NAGANO Factory purifying all waste water used.
Purification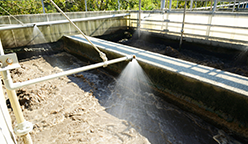 The waste water suspended solid by precipitation and remained dissolved organic treated using activated sludge method.
Introduction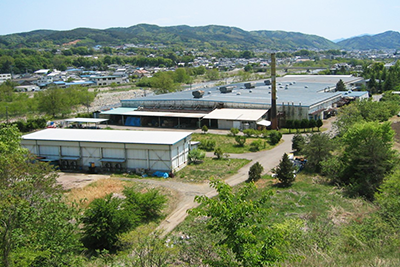 Japan Mouton Co.,Ltd. NAGANO Factory
3248 Ueda, Ueda, Nagano Prefecture
386-0411 TEL: 0268-42-2825 / FAX: 0268-42-5377
At the NAGANO factory located in Ueda City, Nagano Prefecture, we process from tanning sheepskin to finished products. Our cleaning service is also done at this factory, so please do not hesitate to contact us.